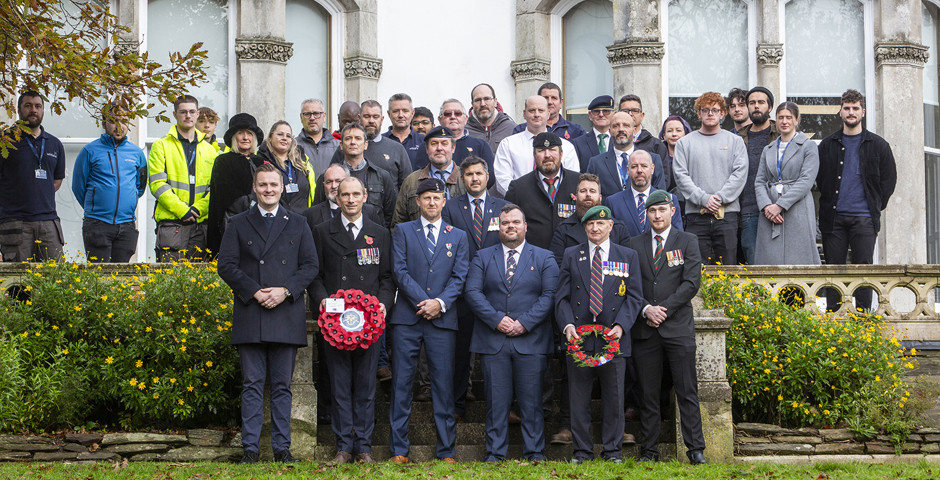 The event included the planting of a rose bush and wreath laying in memory of the service of all those that have defended our freedoms and demonstrated Wildanet's commitment as a business to supporting ex-services veterans and upholding the values of the Armed Forces Covenant.
Wildanet is driven by a strong ethos of inclusivity and inclusion, both in its operations bringing high speed broadband to hard-to-reach communities in Cornwall and Devon, and in the way it manages its own business, recruitment and training. Its team already includes a significant number of ex-service personnel, with more than 30 veterans currently within its workforce.
The company recognises the value that veterans bring to the workforce and actively supports their move into civilian careers. The remembrance event was attended by many of those veterans, proudly wearing their service medals.
Helen Wylde, CEO of Wildanet, said: "At Wildanet, we believe in honouring and supporting our veterans every day, not just on Remembrance Day.
"Today's ceremony and wreath laying are our way of showing our respect and gratitude for the men and women who have served our country.
"We are proud to have many veterans as a part of our Wildanet team, and our commitment to the Armed Forces Covenant is an example of our ongoing dedication to the military community."
Earlier this year, Wildanet demonstrated its strong commitment to veterans and the military community by signing the Armed Forces Covenant. This covenant reaffirms Wildanet's acknowledgement of the value and unique skill sets veterans bring to the workforce and its pledge to support veterans and their families through employment and ongoing training and support programmes geared towards a seamless transition into successful careers within the telecoms industry.