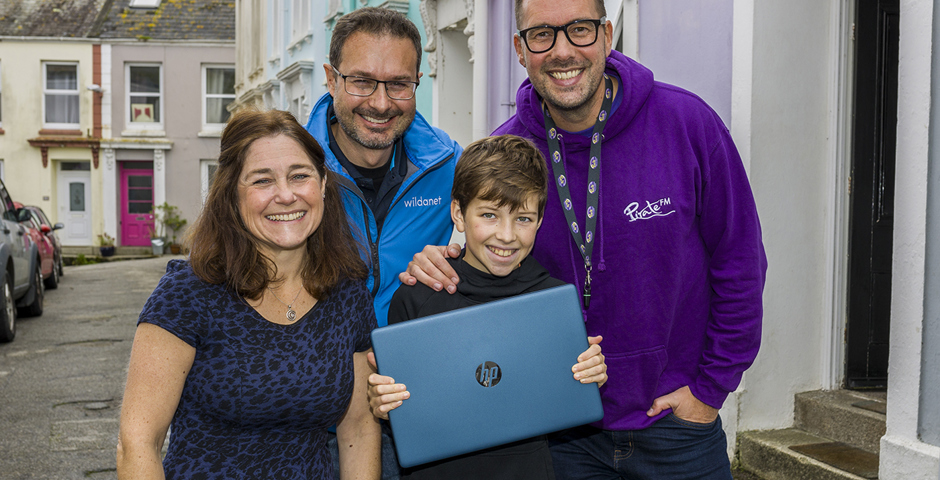 The competition was launched to give a welcome boost to families facing bills as children go back to school and college, and especially with digital devices and online learning becoming an ever-increasing part of the curriculum.
Wildanet's Head of Marketing Matt Greaves joined popular Pirate presenters Neil and Saffy on a tour of Cornwall to personally deliver the prizes to excited youngsters at their homes.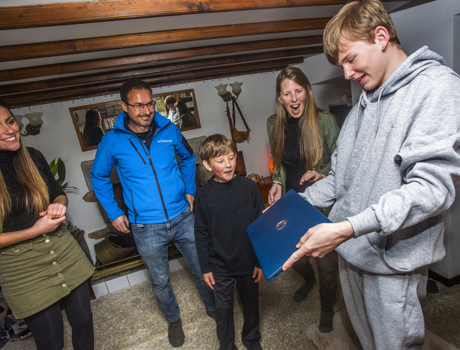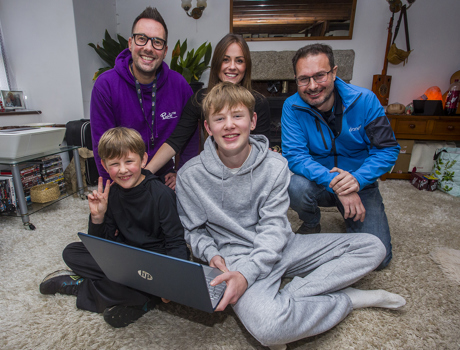 First stop was Penzance to see mum Vashka and her sons Levi and Ace. The boys noted that their mum enters quite a few competitions, but this is one of the rare moments that she's won! Now, Levi and Ace are excited to use the brand-new HP laptop to help them with researching for their homework.
On winning the laptop, mum Vashka said: "It's fantastic, they wouldn't have one otherwise."
Matt and Pirate then headed to Falmouth to meet mum Kelly and son Morgan who was excited at the prospect of using his new laptop for homework… and a bit of gaming too. Kelly added: "It's been a lovely gift, thank you."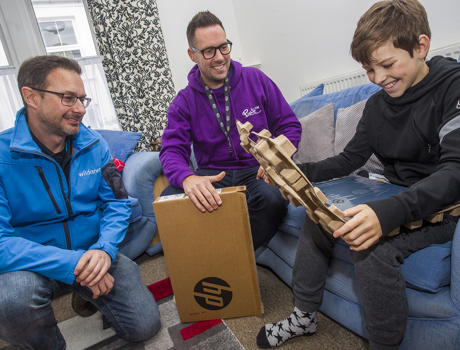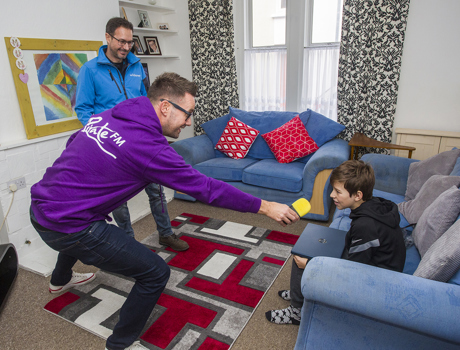 The final stop was to see winner Emma and her children Ruby and Max. Emma said: "We're not fortunate like that enough; we usually buy second-hand or preloved. So this is actually just amazing for them to have something brand new that's theirs. I'm sure it will get a lot of use from everyone."
With all of the laptops delivered to their new owners, Wildanet's Head of Marketing Matt Greaves said: "Providing these laptops is just one of the many ways in which Wildanet has been helping to support families and communities across Cornwall and the region as we roll out our full-fibre network, driven by our mission that everyone should have access to fast reliable internet.
"It's been such a huge privilege to be able to not just present these laptops but to be able to hand deliver them and see the difference it's going to make to these families, it's just been incredible."
"A huge thanks to Pirate FM and to all of its listeners for all of their support."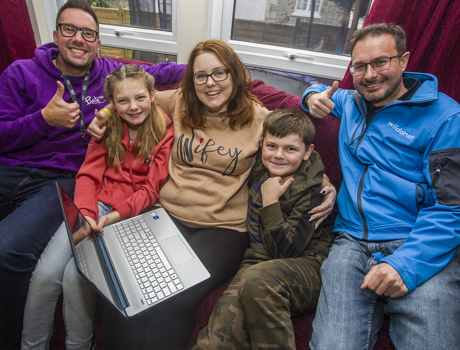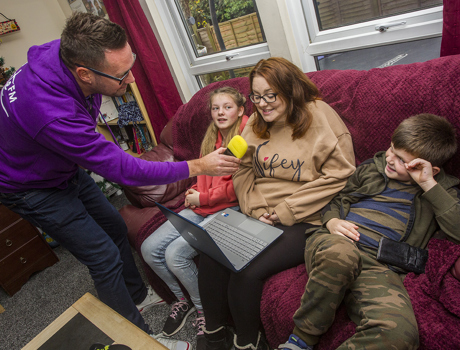 At Wildanet, we recognise that many communities in the region are lacking access to fast, reliable broadband. This is something we are working to change as we believe everyone has the right to great connectivity, when being online is so crucial to things like working from home and studying.
At the same time, we also understand that this region needs an internet service that is accessible but also affordable for all. Therefore, we've introduced a range of initiatives to help our customers with their monthly broadband bill. We have a Fixed Price Promise and a Social Tariff for those receiving Universal Credit.
Why not take our 60-Second Price Challenge and find out how you could save money on your broadband?